Part of building your online presence is to list your company and services on various business listing sites. Social media is an obvious choice but don't forget about the business review sites. There are also sites where you can simply list your business and add descriptions, photos, links, and other details. I have a list of 33 business review and listing sites that will help you grow your business.
33 Business Listing Sites
The best business listing sites have features such as reviews, detailed profiles, and the ability to add a link to your website (if you have one). Even better if they are social media sites.
I found 33 sites where you should list your business if they apply to your business or industry. There are 3 additional local sites to me that you may be able to find similar sites – that makes 36. You should get your business name on as many websites as possible, especially if you do not have a website.
I separated the websites into sections from most important to least important: social media, review sites, listing sites, and finally link building opportunities. The sites in each section that I think are best are bold, so focus on those first.
Social Media Optimization (SMO)
Social media optimization (SMO) is essential given that nearly everyone has smartphones which they use to find services and products. The top of the list is Facebook and you want to optimize your business listing on Facebook. Take a look at my Facebook Business Account for detailed steps on how to create your business profile.
Here are another 4 social media sites that are free to list your business. You can add links to your site, upload photos, and videos, but they do not have reviews associated with them. I have my business listed on all of these sites.
Instagram: You'll need to post a lot of photos of your business and on a regular basis.
Linkedin: Linkedin posts do better when accompanied by videos so look into how to make quality videos on your particular business.
Pinterest: This site also requires a lot of daily posting of images and graphics. I found it overwhelming so I just have some boards with keywords in the descriptions.
Twitter: I don't think Twitter is a great source to find clients but you might as well create an account anyway. I tweet my blog posts as I publish them.
Business Listing & Review Sites
The next best thing to do is to list your business on sites that have the ability to get reviews from customers. Reviews and testimonials are some of the best ways to get new clients. Make sure to have your clients add reviews for you.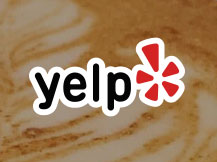 Here are 13 sites that allow you to list your business and that also have reviews available. I think all of them are free as well. I have my business listed on all of them.
Angie's List: I created my business listing years ago and it was free, but I'm not certain if it is still free. Searching for "web design" did not show any results, so I'm not on this one.
Bing Places: A free listing for people who may search for your dog walking services using the Bing browser. This is Microsoft's search engine. It's not the biggest but get on there anyway.
Brownbook: This is a good site that I added my business to years ago (free).
Google My Business: Check out my article about creating your Google My Business profile.
Judy's Book: I have a free account from years ago but it may be paid only now. It's worth looking into either way.
Localdatabase: It's free but it only lists your business name and address.
Merchant Circle: Free listing with the ability to add a description and upload photos.
Showmelocal: Free listing and you can add a description for your business.
Super Pages: Basic free listing but you can add your website link.
Yahoo Local: Not sure if Yahoo is worth much these days but it's worth listing your business with them.
Yellowbot: Simple free listing account.
Yellowpages.com: Simple free listing account.
Yelp: If you only add your business to one review site, then this is the one. Make sure your clients post reviews for you!
Definitely create a Google My Business account and accounts on Yelp and Bing Local.
Business Listing Sites
The following list of 7 business listing sites do not have reviews but you can add details on your business, though some of the sites do not even provide the ability to add detailed information on your business. Some of the sites are free, and some require a premium account.
Blogarama: Free listing if you have a blog associated with your business. If you do, then definitely add it here. If you do not plan on blogging then skip this one.
Chamber of Commerce: You can get a basic free listing, but it will cost you to add more information about your business. I skipped this one.
elocal.com: Basic free listing.
Hotfrog: Free listing with the ability to add photos, links, etc.
Local.com: Free listing with the ability to add a description, links, etc.
Local.botw.org: This site used to be free but I believe it is paid only now.
Tupalo: Basic free business listing site.
Link Building Sites
Here are 8 unique free sites where you can list your business:
Drexel University: I was able to create an alumnus profile with a link to my website. See if you can do the same for your high school or college alma mater.
Mapquest: Definitely list your business here and any other map or driving websites. I looked into Apple Maps, Waze, AAA, and Rand McNally but didn't find how to add my business.
Maps.google.com: This is free when you create a Google My Business account.
Forums: Try to add your website links in forum posts but make sure it's allowed or you will be banned as a spammer (like I was from a few).
Quora.com: Answer questions with pertinent links to your website or social media posts. You have to subscribe to specific Spaces and Topics to get emails on user-submitted questions.
Reddit.com: Same as for Quora just subscribe to pet-related subreddits.
Seositecheckup.com: I have a link to my site as a result of using their services. Consider doing the same for your business assuming you have a website.
WordPress.org: I have links from their forums because I built my websites with WordPress.org.
Local Sites for Business Listings
Here are 3 local sites that are worth looking into. Nextdoor has different sections for particular cities. Hopefully, your area has one though I'm not happy with the management of this website. The other 2 are specific to my area.

Nextdoor.com: You can add a link to y our business in your profile plus add posts about your services.
Philly.cityvoter.com: This is a site based in Philadelphia that ranks businesses in different categories by user votes. See if you have something similar in your area.
Phillymag.com: This is a magazine based in Philadelphia where you can list your website. You may be able to do the same in your area.
Here is how you find local sites where you can add your business. What you need to know is which competitors in your area are the biggest and most well-known AND that have a website. You can find the sites where their business is listed using the following advanced Google search term:
link:domainname.com
So if you did that for my site, go to Google.com and in the search bar type link:kernixwebdesign.com. You'll find my website pages, as well as other sites where "kernixwebdesign.com" is listed. As of 1/18/2021, there are not a lot of backlinks for my site (I have work to do).
So do research on your competitors to find the sites where their businesses are listed. Then go to those same sites and list your own business!
Final Thoughts
You MUST list your website or business profile on as many websites as possible. It's a lot of work but it's a one-time thing. Try to do a few sites per week and once you create your account, you are done. After a month or two, you will be on the path of creating an online presence for your business. Best of luck to you!