Design, development, and support for WordPress and static HTML websites
We design fully functional and responsive websites for small and medium-sized businesses. But if you just want a personal blog then we can build that for you as well. Our preference is to use the flexibility of WordPress which is very easy for site owners to add and edit the website content.
If you need high performing custom website, then we will custom build a WordPress theme that best fits your business. Regardless if you need web design or a custom theme, we offer a variety of WordPress services to ensure the optimal performance of your website.
What is web design?
Web design is one side of the coin when it comes to a dynamic website. The other side is web development. Web design is like any kind of design – it is the conscious placement and appearance of everything you see. Design involves what things you see, how big or small those things are, their colors, their relative positions, etc.
That design is mostly accomplished with the styling or CSS but the HTML markup needs to be written in a way to be able to style it. Since the appearance of each web page is what the end-user sees, then the design is crucial. What's even more important is that your website looks great across different operating systems and device sizes. That is known as responsive design and we guarantee your site will be responsive.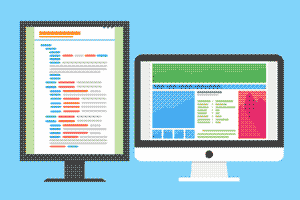 Our Web Design Services
We offer both static HTML and WordPress web design for small to medium business and personal websites. All our websites are responsive and built to your designs. If you do not have a design then we can work with you to craft a beautiful and functional website.
We design your site with our custom CSS and do not use page builders like Elementor, Brizy, Divi or the rest. Though page builders make designing your site easy, they also cause performance issues like slow page loading and an increase in file size and HTTP requests.
---
What is web development?
Web development differs from web design in the script and code used. Where web design employs HTML and CSS affecting what you see, web development mostly uses PHP and Javascript functionality and dynamic content. PHP is the code that is used in the core of WordPress as well as all its template files. Javascript allows for user interaction on the front end such as hamburger icons, back-to-top buttons, etc.
We offer custom WordPress theme development as well as customizing your existing theme via child themes and editing template files. We do not offer advanced Javascript development for your theme or website, just vanilla javascript for the most important functionality.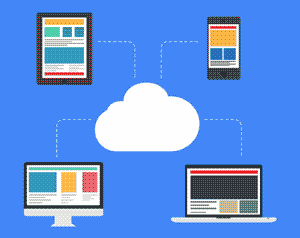 WordPress Theme Development
If you have a WordPress theme that you are happy with then we can create a child theme if necessary and do custom edits to the template files. Or even better, we can build you a theme custom fit to your business and the design that you want.
By having a custom WordPress theme you can display your website content in a way that makes you stand out from your competitor. Plus it tends to create a leaner and faster website because you get rid of all the fluff that comes packaged in the majority of WordPress themes.
---
Need help installing and setting up WordPress?
Although WordPress makes it easy to create and publish web content, the initial setup can be overwhelming. First, you need to come up with a domain name, check to see if it is available, and then buy that domain name. After that you need to buy a hosting package from a web host company where your website files will live.
Once you have a domain name and hosting company, you then need to install WordPress usually through cPanel or another control panel. And finally, you need to go into your admin dashboard and configure your WordPress installation. What a hassle! Why can't you just push a button?
If you don't feel like dealing with all of that then let us do it for you.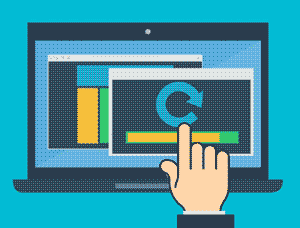 WordPress Installation and Configuration
We will purchase your domain, hosting package and any premium themes or plugins that you want. Then we install WordPress with your preferred user name and password. During that process we will install an SSL certificate for your website and setup up your email account (e.g., info@yourdomain.com).
Once WordPress is up and running, we will go into every setting and options page so that your installation, theme, and plugins are configured correctly. You could learn how to do that yourself but it will take you a while. Let us do it for you.
---
Let us maintain and update your website
All websites need regular maintenance as technologies change and the internet evolves. Updates and maintenance for WordPress is an ongoing process since the WordPress team is constantly improving its system. Theme and plugin developers are also making updates as well.
But you need to be careful when it comes to performing updates. Some updates may "alter" your web design, while other updates may "break" your site. What we do is make a backup of your site before performing updates. After we research the nature of the updates and any potential "bugs", we will perform the updates.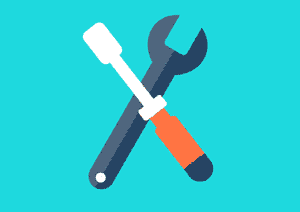 WordPress support and maintenance
We will routinely check your WordPress installation to see if any themes, plugins or core files require updating. Whether or not there are any updates, we will create either weekly or daily backups of your website in the event you need to revert to an earlier version of your site.
We can also do simple "tweaks" to your settings or page design. For example, we can add or edit user roles, add custom CSS for color or other style changes, or add or remove pages in your navigation menu. If it is a simple fix or edit, then we'll take care of that for you.
---
Your website won't be found if it performs poorly
Have you ever gone to a website and the page took forever to load? I have, and I'm sure you do what I do – bounce. No one wants to wait for a web page that won't load when there are countless other websites where they can get the same information without waiting.
Another problem area is contact forms that look bad, or worse, don't work. You can also bring into the mix things like large image sizes, pages that make too many requests, 404 page not found errors, and many more issues. We can routinely scan your site for any issues and make fixes where possible.
Website performance
New website owners tend to load their website with all the bells and whistles and images that are way too large. Those kinds of things create pages that take forever to load or where too many scripts are running creating conflicts and potentially broken functionality.
If you have already loaded large image files that have been indexed by Google, then we can suggest a plugin that will fix that. Other than that, we can make changes via your dashboard and cPanel to fix or prevent the issues that poor website performance.
---
You need to make your website as secure as possible
There are a lot of bad people who like to take over or hack and span your website. And thee are many ways for hackers to access your core website files. How many major companies have been hacked? Answer: a lot. Most of the time those hacks are the result of someone opening an email or file that they shouldn't have.
But hackers have a lot of tools and tricks to get into your site. What we do is add custom code and change permission settings for the most targeted WordPress files. And what we can't do, the security plugin Wordfence will cover.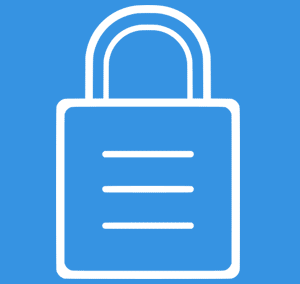 Website security
We can protect your site by adding code to important WordPress files and securing the wp-content and wp-includes folders. We will disable XML-RPC, WordPress file editing, access to WordPress core, script execution, and directory browsing.
We will also limit login attacks and block SQL injections with a database prefix change and by using the plugin WordFence. Wordfence is great for disabling XML-RPC and stopping brute force attacks via their firewall.
That is a lot of technical mumbo-jumbo but we know how to make your website seure.
Get in touch with us now so that we can build your website tomorrow.
We also offer WordPress training and have resources for Search Engine Optimization. And if you need a website logo then we can create one for you. Let us know if you are interested in any of those services or resources.